Dental X-Ray Exams | Sleep Dentistry Erie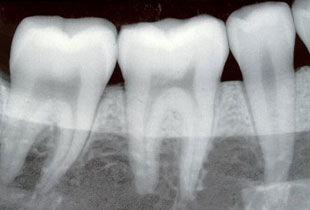 Dental X-rays are an important diagnostic tool used by dentists in order to display your teeth, roots, jaw and overall oral structure. There's no need to worry about exposure to radiation since it's for a brief amount of time and at a minimal amount.
With dental X-rays, our dentists are able to detect and measure:
Dental decay

Bone irregularities

Root pathologies

Periodontal disease

Eruption of teeth
Regular dental X-rays are scheduled based on age, a risk of disease as well as presence or symptoms of the disease. Typically, dentists recommend taking X-rays every couple of years. The experienced dentists of Sleep Dentistry can help you avoid future dental problems by keeping up with regular dental X-rays.
Schedule an Appointment
For inquiries, cancelations, or more information, please call our office at (814) 833-3505.
Click for more information about insurance financial assistance.