Orthodontics in Erie, PA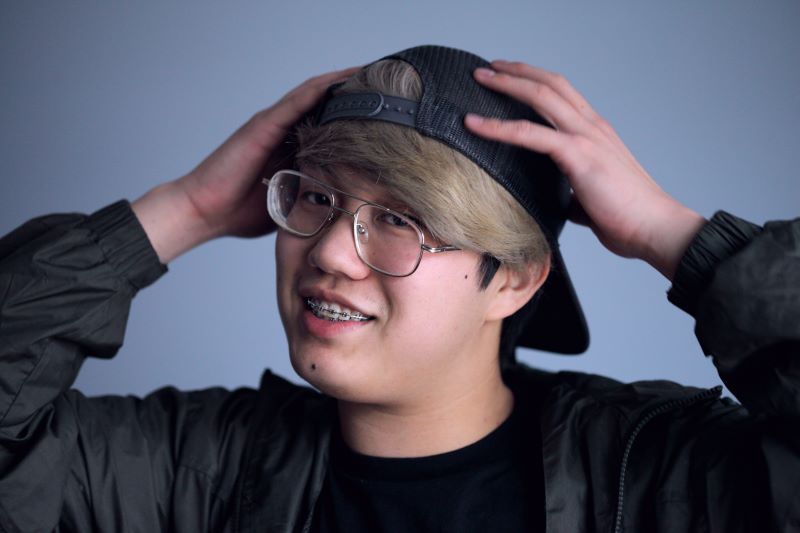 Unfortunately, many of us aren't born with the blueprints for a perfect smile. Our permanent teeth may come in misspaced or misaligned, or our jaws may be out of sync or out of proportion with one another. These imperfections often affect more than looks — untreated, they may compromise oral hygiene and dental health. 
Orthodontics is the area of dentistry dedicated to correcting bite issues (malocclusion) to help patients not only look better, but also breathe, chew, speak, and care for their teeth easier.
Orthodontic services we offer
Sleep Dentistry with Dr. Kevin Mahoney is pleased to offer a full complement of orthodontic treatments and appliances in Erie, PA, from traditional metal braces to Invisalign (invisible aligners). No matter how old you are or where you're at in your mouth's development, realignment can make a world of difference in function and your quality of life.
When is the best time for braces?
The American Dental Association advises parents to schedule an appointment with a certified orthodontist or a dental professional familiar with orthodontic practice, like Dr. Kevin Mahoney in Erie, PA, by the age of 7. During the initial consultation, bite issues will be assessed and a course of action will be determined. 
Braces are generally worn during a child's preteens or early teens (ages 10 to 14) because the bones in the head and mouth are rapidly growing and developing during this time, which makes teeth easier to move and straighten. However, it should be noted that 1 in 5 modern orthodontic patients are adults!
Whenever you or a loved one is in line for alignment correction, we are ready to deliver our Erie, PA orthodontic services to you.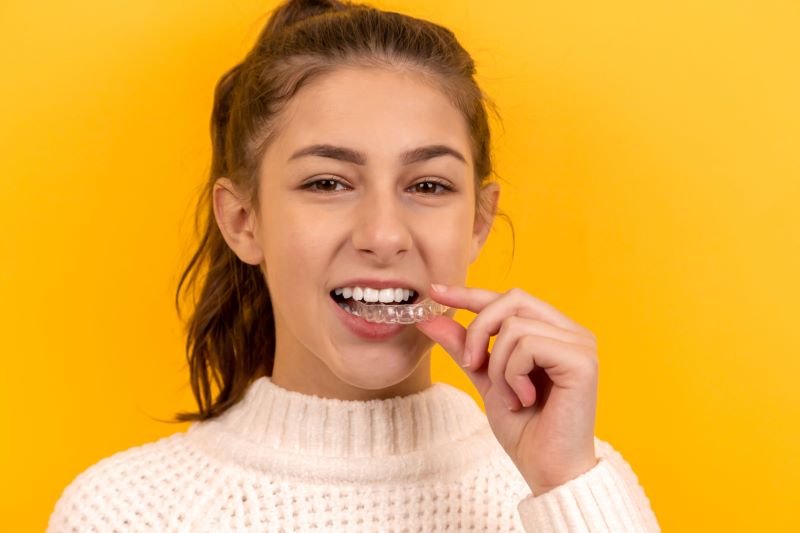 Frequently Asked Questions
What is orthodontics?
Orthodontics is a dental specialty that focuses on the diagnosis, prevention, interception, and correction of malocclusion (the imperfect positioning of the teeth), along with neuromuscular and skeletal abnormalities.
What are braces?
Braces are meant to straighten and correct the alignment of your teeth that consist of brackets and wires. Some types of braces include:
Clear

Ceramic

Gold

Lingual (behind the Tooth)

Self-ligating

Metal

Invisalign (Braces Alternative)
Does getting braces hurt?
Getting braces usually includes minor aches and pains that occur when they are first put on, and when they are adjusted. These pains are known to only last a short amount of time and leave no lasting effect. If necessary, over-the-counter painkillers can be used to alleviate some of the pain.
Why should I get orthodontic treatment?
There are two main reasons to get orthodontic treatment, the first being aesthetic. Having an attractive smile can enhance your own self-image and also change the way people see you. The second being function. Getting orthodontic treatment can help your teeth develop better, and make them easier to clean, which can improve your overall health.
How often do I need to visit the orthodontist?
Usually, during treatment, patients are to visit every four to six weeks. This allows us to track the progress of your treatment and make any changes if necessary. After braces are removed, it is recommended that you visit your orthodontist every six months for a general check up on how your teeth have adjusted to the changes.
After my braces are removed, how should I care for my retainer?
Caring for your retainer after braces should become a regular activity for you. During meal times, keep your retainer in its protective case provided by your dentist. This will ensure it does not get lost or broken. After eating, brush your teeth thoroughly before putting the retainer back in. At the end of the day, it is important to clean your retainer. Cleaning it with toothpaste is not recommended, but brushing it gently with a toothbrush and antibacterial soap is. Never place your retainer in boiling water or a dishwasher to clean it.