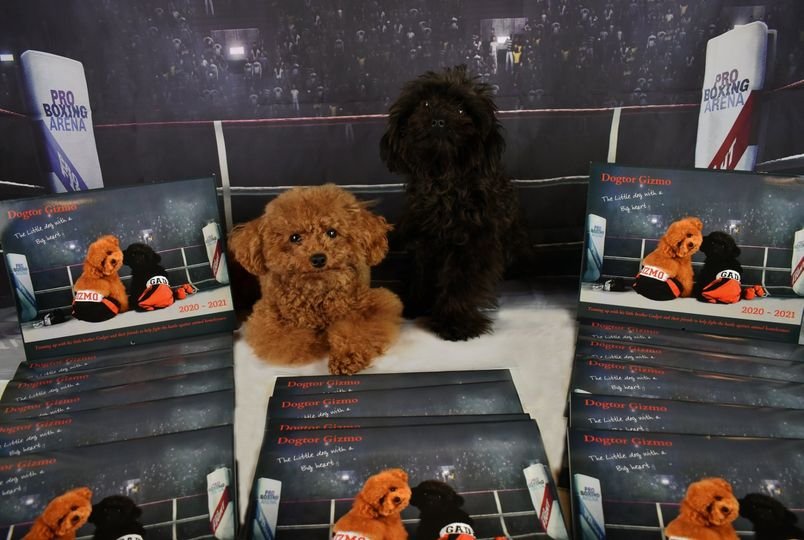 GUESS WHAT FRIENDS?????? THEY'RE HERE!!!!!!!!!!!
The new Calendars have arrived. Mama will be spending the weekend sorting, filling, and addressing packages to be mailed out Monday or Tuesday to all our wonderful friends & fans that purchased a calendar to help animals in need. We want to thank you from the bottom of our hearts, this mission means a lot to us and we couldn't do it without your support. we sold approx. 213 calendars this year and after printing costs, there will be close to $2,600.00 that will be donated to the 4 animal organizations chosen by our buyers. If you missed the deadline for pre-order purchases, calendars can still be purchased on my website
www.dogtorgizmo.com.
We will be posting pics of us visiting and presenting your donations to each of the recipients at the end of the month.
We Wuffs all of you so much!
Love,
Gizmo & Gadget