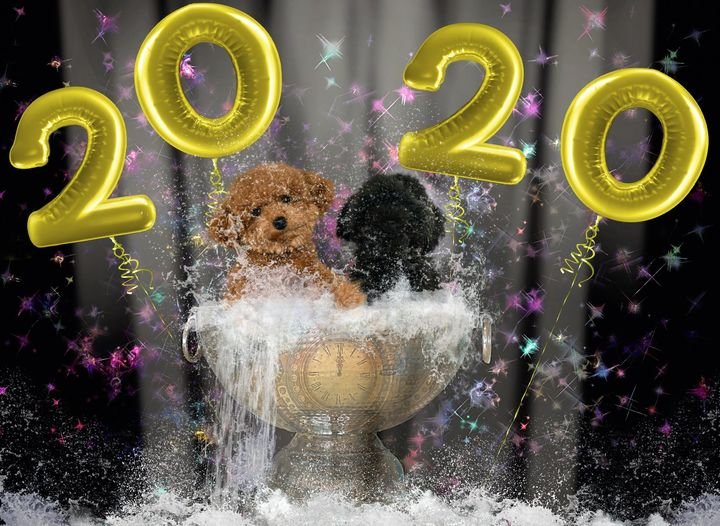 It was a busy day for Little Brother Gadget, Mama, and I — but well worth it!
H.O.P.E. Rescue
Hi Friends, Today we met with Judy Troyer at H.O.P.E. Rescue to present their share of the proceeds from our calendar, and I got to meet some of the PAWsome rescue fur babies. Judy and the H.O.P.E volunteers do amazing things for animals in need. Thank you to all my friends & fans that chose H.O.P.E to receive your contributions, they truly deserve it.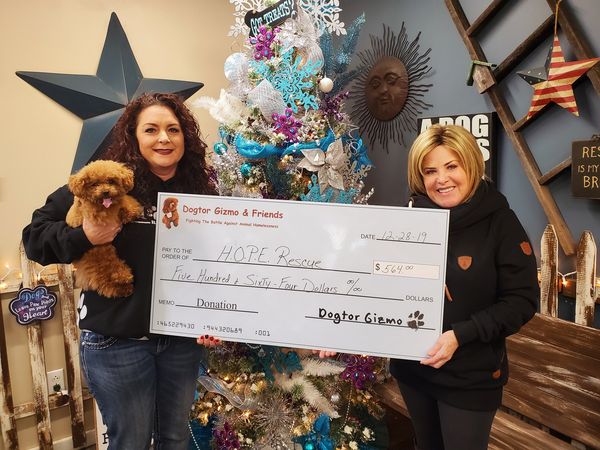 The ANNA Shelter
Hi Friends, Here we are at The ANNA Shelter with Ruth Thompson presenting their donation check from our calendar sales. Thank you to all my friends & fans that chose them to benefit from your contributions!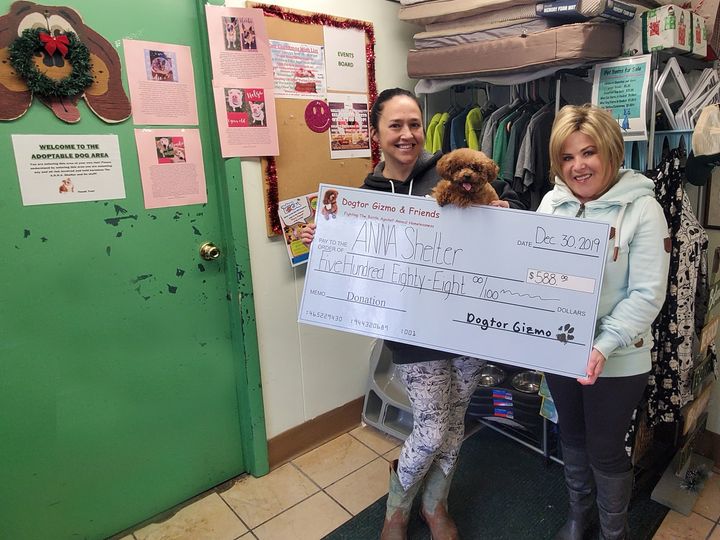 Orphan Angels
A great big Thank You to those of you that chose Orphan Angels as the recipients of the proceeds from your calendar purchase. These sweet fur babies appreciate your kindness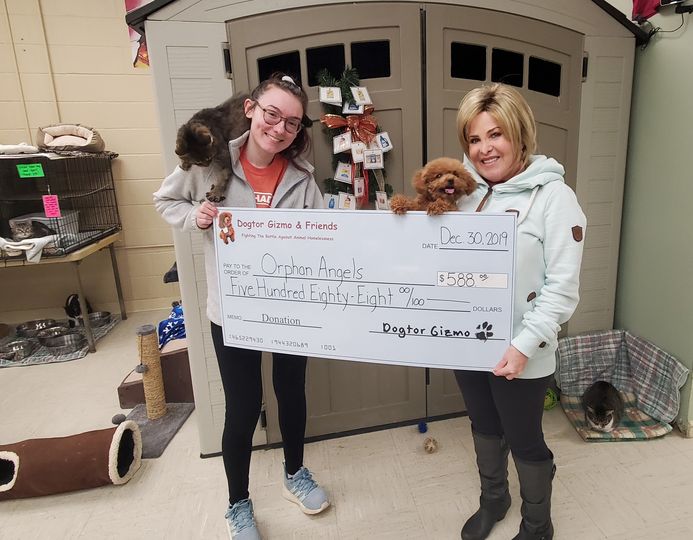 Millcreek Animal Hospital
It sure has been a busy day friends. Mama and me have been busy giving away donation money. Here we are with Dr. Jenny Grimshawe and the newest fur baby addition to her family, Maggie, along with Denise from
Millcreek Animal Hospital
.
Thank You to those that chose the MAH ANGEL FUND, this donation will help several animals in need of intensive veterinary services that may not be obtainable for them if it weren't for the kindness and love of animals of Drs. Brandon & Jenny Grimshawe & their amazing Team and of course, all of you! Another big thank you goes out to my bestest friend, Brenda for helping us today.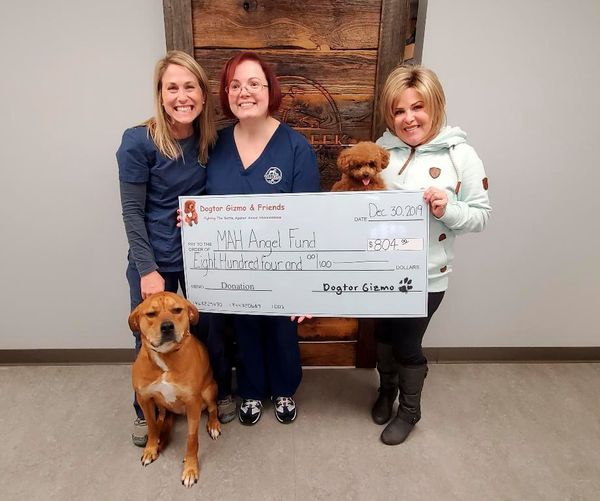 We had a successful Fundraiser this year and want to thank all of our friends & fans that submitted photos to the contest, purchased calendars, donated calendars, donated money & shared all of our posts for your kindness & generosity! With your help, we raised a total of $2,544.00 that will be helping many homeless animals in need.
We already have been asked about the 2021 Calendar contest and yes, we will be running that earlier than normal, most likely starting in the Spring. We have almost 10,000 awesome followers and have set a goal to sell 1,000 calendars next year, so with an early start hopefully we can reach that goal.
Happy New Year to all our family and friends!