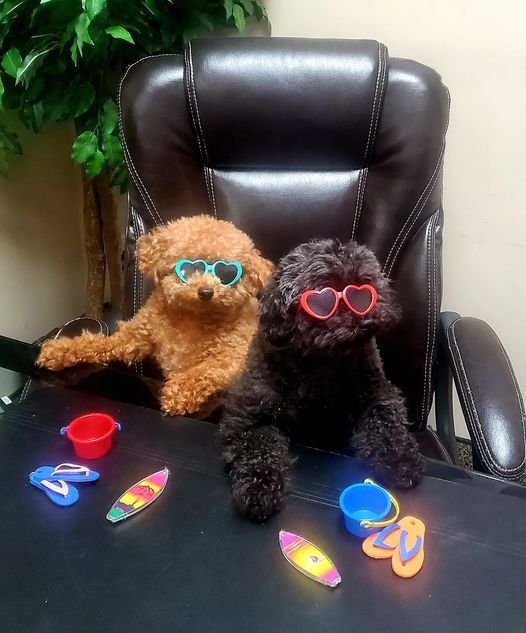 It was a picture pupfect day for Presque Isle — blue skies, warm sun, soft sand, and all our toys packed into mom's trunk and ready to go!
While other dogs might play hooky on such a beautiful Tuesday, we wuff what we do! For some, the dentist's office is not exactly a day at the beach, but we are here to wash away their fears and make those smiles sparkle like the sun on the waves!
Happy summer everyone!
- Gizmo and Gadget